Fat injections - Breast
Fat Transfer To The Breast
Your own body fat, obtained from liposuction, can be transferred to the breasts to achieve a very natural breast enhancement, without the use of breast implants.
Fat Grafting For Breast Augmentation (Lipo Augmentation)
Lipo Augmentation of the breast combines a comprehensive body liposuction procedure with breast augmentation using fat. The procedure is an alternative to an artificial breast implant.
The amount of fat required for Lipo Augmentation can be substantial. Good candidates for Lipo Augmentation must have a sufficient amount of body fat to do the procedure. The fat is removed using a special liposuction technique that minimizes trauma to the fat. Regions of the body used for fat donor sites include the abdomen, love handles, inner and outer thighs, buttock and arms. Most patients receive a comprehensive body liposuction procedure in order to obtain enough fat for a Lipo Augmentation procedure.
The Lipo Augmentation procedure takes more time to perform in the operating room compared to a breast augmentation using implants. Touch up fat injections are at times needed to balance the appearance between the two breasts.
Fat injections for cosmetic breast enhancement
Fat grafting for breast augmentation without artificial breast implants
Fat injections can improve appearance of an existing breast implant
Fat transfer with a breast lift procedure can enhance breast volume
Fat injections can improve implant wrinkling
Fat grafting can enhance breast cleavage and shaping
Fat Injections for enhancement of breast reconstruction
Fat transfer can improve lumpectomy and partial mastectomy defects
Fat grafting can improve regions of radiation fibrosis of the breast
Fat transfer can improve irradiated breast skin appearance
Fat injection can improve the shape and volume of breast reconstruction flaps and implants
I am interested! What do I do next?
If you are considering this procedure we encourage you to complete this Surgical Consultation Intake Form. Dr. Burnett will tell you whether you are a suitable candidate for a natural breast augmentation procedure using your own body fat and inform you of the potential risks of the procedure.
Patient Reviews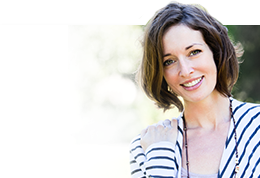 View »