Fat Injections - Face
Fat transfer or fat injection relies on the premise that by adding more volume to certain areas of the face, we can improve signs of aging. It is a well-known fact that as we age, the face loses volume of muscle, fat, and bone. For many decades, we thought of aging as an excess of skin. It is now recognized that the apparent excess of skin is at least in part due to the loss of soft tissue bulk, or fat from the face. Fat may be transferred from other parts of the body (usually from the abdomen, flanks, or thighs) to areas of the face in need of volume enhancement.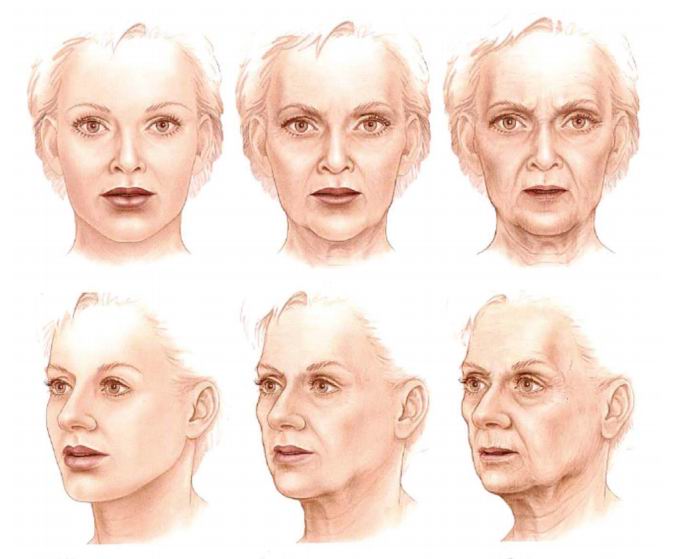 Facial volume loss with aging
What can fat injections achieve?
Fat injections can smooth certain deep wrinkles, enhance the volume of thinning lips or soft tissue of the cheek and chin, and can help the appearance of sunken eyelids. The main advantage of fat injection is that it is a 100% natural filler. The other advantage of fat is that there is usually an adequate supply of fat for areas requiring a large volume of augmentation.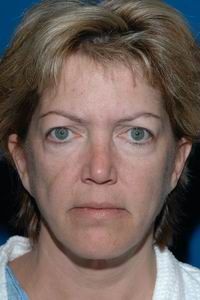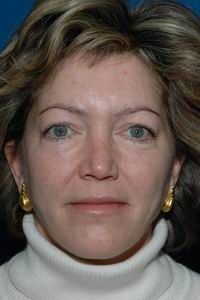 Before After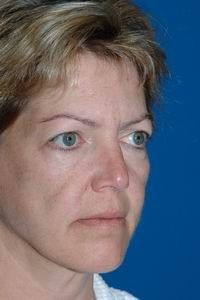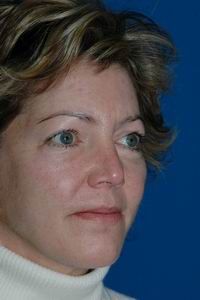 Before After
Facial fat grafting by Sam Naficy, MD. * Individual results may vary.
What types of fat grafting are there?
In general there are three types of fat grafting: macro fat grafting, micro fat grafting, and nano fat grafting.
Macro fat grafting is used in situations where larger fat particles are injected with large volume fat transfer such as buttocks (Brazilian butt lift) and breast augmentation with fat.
Micro fat grafting is when smaller fat particles are injected into the face. The fat is harvested using smaller cannulas and injected using smaller cannulas to prevent lumps and bumps following the procedure.
Nano fat grafting refers to fat that has been pushed through a filter and essentially turned into a thick liquid which is rich in stem cells and growth factors. This type of fat is not used to provide structure and volume but rather to improve skin quality, texture and tone. Nano fat grafting can help smooth lip lines, crows feet, and improve color and texture of the tear trough. Nano fat grafting can even help stimulate hair follicles and regenerate new hair. Nano fat grafs can be injected with a small needle, same as is used to inject fillers such as Juvederm and Restylane.
Fat Injection Photo Gallery
You may wish to browse through the gallery of representative before and after fat injection and fat grafting pictures. Click on any of the thumbnails to enter the slide show. All procedures were performed by Dr. Sam Naficy and some patients may have had more than one surgical procedure performed. The text accompanying the photos describes the details of the procedures performed.

* Individual results may vary.
What type of anesthesia is used?
Fat injections to small areas may be performed in the office under local anesthesia. For larger volumes of fat injection, we use IV sedation anesthesia which involves giving sedating medication that will make you very relaxed and sleepy during the procedure but does not require putting a breathing tube in the throat.
Anesthesia guidelines [21kb PDF]
What is the recovery like?
Typically, after fat injection, there is minimal discomfort in the donor area from where fat is removed. Discoloration and swelling of the injected portions of the face area will generally improve over time to return to work and social activities. When more extensive fat grafting is performed recovery may be longer.
Post-operative care instructions [11kb PDF]
How long will the results last?
Fat injections are longer lasting than most other injectable fillers (such as Juvederm, Restylane, Perlane, and Radiesse). Because fat is a natural substance, there is typically less reaction to the injected fat by the body. Injected fat has the potential to survive for many years in the new location. Survival of fat is greater in areas where there is limited movement (cheeks, back of hands) and tends to be less in areas where there is constant movement (lips and mouth). In the lip and mouth areas fat does absorb over time and repeated injections may be necessary to maintain desired fullness.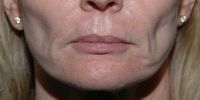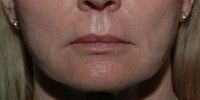 Before After
Longevity of facial fat grafting is evident 5 years following facial fat grafting using the FAMI technique by Sam Naficy, MD. * Individual results may vary.
I am interested! What do I do next?
If you are considering fat injections we encourage you to schedule a consultation with Dr. Naficy in our office. During this visit he will listen to your concerns and discuss your options. He will tell you whether you are a suitable candidate for this procedure and inform you of the alternatives and potential risks of the procedure.
Patient Reviews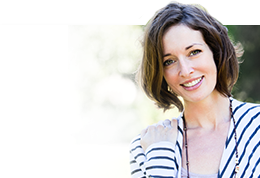 View »