Breast Reduction
Breast reduction is a surgical procedure that reduces excessive breast size, excessive breast weight and repositions drooping nipples. The result is a more aesthetically pleasing breast with a more proportionate size and shape. In addition to the cosmetic concerns, women with excessively heavy and pendulous (hanging) breasts can also develop neck pain, back pain and headaches related to the larger breast size. The physical symptoms, self-consciousness in social settings, and the inability to find properly fitting clothes are the common reasons why many women seek breast reduction surgery.

Before and After breast reduction. * Individual results may vary.
Breast reduction surgery has an extremely high rate of patient satisfaction and is often associated with an improvement in the quality of life. A recent survey by the American Society of Plastic Surgeons revealed that breast reduction surgery ranks first in rate of patient satisfaction amongst all breast and body plastic surgery procedures.
What types of breast reductions are available?
Depending on your breast anatomy and goals for breast reduction, there are several methods to surgically reduce breast size. Our plastic surgeons have extensive experience with both 'traditional' Wise-pattern (anchor-shaped scar) and the newer 'short scar' vertical breast reduction techniques. There are pros and cons to each technique, and our plastic surgeon will spend time during your consultation educating you about these different techniques. All breast reduction techniques reduce the weight of the breast and also provide a generous breast lift, which rejuvenates the breast appearance.
Details About Breast Reduction Surgery
For most healthy women, a breast reduction is a 2-hour outpatient operation performed at our private and certified ambulatory surgery center in Bellevue. You will also have the option to use a pain pump after surgery, which drips local anesthetic (numbing medication) into each breast, and significantly reduces the discomfort after breast reduction surgery. The breast reduction operation has best results for women that are close to their ideal body weight. Breast reduction is not performed for patients that are actively smoking.
Breast Reduction Photo Gallery
You may wish to browse through the gallery of representative before and after breast reduction images. Click on any of the thumbnails to enter the slide show. The text accompanying the photos describes the details of the procedures performed.

* Individual results may vary.
Will breast reduction surgery help my neck and back pain?
For patients with neck, back and shoulder pain that are linked to their large breast size, breast reduction surgery can be at times effective in reducing pain. Neck pain, back pain, and headaches often have causes other than breast size and having breast reduction surgery is never a guarantee of pain relief.
How much breast tissue will be removed?
The amount of tissue that will be removed during breast reduction surgery is based on several factors, including what size and shape you would like your breasts to be after surgery. Your breast measurements, height and weight will be considered as well. Using this information, a range of breast reduction weights can be calculated.
What type of anesthesia is used for breast reduction surgery?
Breast augmentation surgery is done under general or IV sedation anesthesia. You will be able to discuss the anesthesia options with your surgeon and anesthesia provider. Breast augmentation surgery takes about one hour to perform, and is done on an outpatient basis.
Will my insurance company pay for the operation?
Breast reduction is typically considered a cosmetic procedure and not covered by your insurance company as an approved benefit. At times certain insurance plans may cover breast reduction surgery depending on the severity of symptoms and the amount of breast tissue to be removed.
I am interested! What do I do next?
If you are considering a breast reduction procedure we encourage you to complete this Surgical Consultation Intake Form. Dr. Burnett will tell you whether you are a suitable candidate for a breast reduction procedure and inform you of the potential risks of the procedure. You will also have a chance to view before and after photo albums of patients who have undergone procedures similar to what you are considering.
Patient Reviews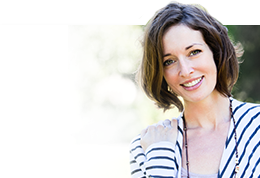 View »