After Weight Loss
Massive Weight Loss and Plastic Surgery
Patients throughout the United States are choosing to take control over their obesity issues with Bariatric Surgery. In the Seattle metropolitan area there are over 10 bariatric surgeons offering a variety of weight-loss surgical procedures. Minimally invasive procedures, such as the Lap Band, and more invasive procedures such as the Roux-en-Y gastric bypass, are recognized as safe and effective. Massive Weight Loss (MWL) patients have folds of loose skin and fat that conceals the transformed body that lies beneath. Plastic surgical body contouring procedures are specifically designed for MWL patients. These procedures improve quality of life and self-esteem for MWL patients.
Who is a good candidate for massive weight loss plastic surgery?
Body contouring procedures address the significant skin and tissue laxity throughout the arms, breasts, trunk, thighs, buttocks and face. It is appropriate to begin planning for body contouring procedures for patients who are approaching their 'goal' body weight, and anticipate maintaining a stable body weight. Body contouring procedures can be extensive, so excellent health is essential. Motivated patients that have stuck with an exercise and diet program after Bariatric Surgery are particularly good candidates for body contouring procedures.
Consultation
Your consultation will take place in a private clinical setting in our Bellevue office. Our experienced plastic surgeons will examine you in presence of a female Registered Nurse. They will formulate a Body Contouring Treatment Plan that specifically addresses your cosmetic concerns. They will carefully review your health history and consult with your primary care and bariatric physicians to ensure that you are healthy enough to have body-contouring surgery. Planning procedures of this type takes considerable time. Our plastic surgeon will spend ample time with you to answer all of your questions and review photographs of surgical results. You should plan to spend at least an hour with us for your initial consultation.
The Procedures
Body Contouring procedures are usually done on an outpatient basis at our Medicare certified ambulatory surgery center in Bellevue. The goal of all body contouring procedures is an improved body contour with well-concealed surgical scars. Prior to the procedure, a set of detailed markings is made on your body to plan for your procedure. Most body contouring procedures are performed under general anesthesia. Breast and arm contouring procedures can be done under IV sedation anesthesia. Care is provided by a certified anesthesia provider in our Medicare certified operating rooms.
There are a myriad of ways to rejuvenate the massive weight loss patient. In general, our plastic surgeons will perform the 'body lift' procedure first. During a subsequent operation, arm lift surgery (brachioplasty) and breast lift/augmentation is done as a combined procedure. Finally, thigh-lift surgery is done as a separate procedure. Facial cosmetic procedures, such as face-lifts and eyelift surgery (blepharoplasty), are generally done as separate procedures.
Body Contour Procedures
Lower Body Lift A lower body lift is an extensive surgical procedure that treats the circumferential laxity of the abdomen, buttocks, and lateral thighs common in MWL patients. This complete rejuvenation is accomplished by removing excess skin and soft tissue around the circumference of the trunk. Flattening of the buttock contour is also treated. There is a noticeable lifting affect of the outside portion of thigh and the buttock with this procedure. The lower body lift scar is kept low on the abdomen, hip and upper buttock region. This scar can easily be concealed beneath a swimsuit or underwear.
Tummy Tuck The Tummy Tuck (abdominoplasty) is a surgical procedure designed to rejuvenate the abdominal wall. Excess skin and fat is removed, the belly button is repositioned, and the abdominal wall is tightened and flattened. There is also a noticeable lifting effect of the outer thigh with this procedure. The scar is kept low on the pelvis, just above the mons, and running laterally to the hip region. It is easily concealed beneath a swimsuit or underwear.
Thigh Lift The thigh lift (thighplasty) is a surgical procedure that treats the laxity of the inner thigh. Depending on the degree of laxity, the scar may extend along the length of the inner thigh, or maybe limited to the upper thigh region. A lower body lift will also dramatically tighten the outer thigh, and the inner thigh to a lesser degree.
Breast Lift The breast lift (or mastopexy) is a surgical procedure that treats the droopy appearance of the breast and nipple. Excess breast skin is removed and the nipple is lifted into a more youthful position. Some of the breast tissue is used to add fullness to the upper pole of the breast without the use of a breast implant. A breast lift can be done in conjunction with a breast augmentation procedure to add additional breast volume.
Arm Lift The arm lift (brachioplasty) procedure removes the sagging, excess skin and fat along the back of the upper arm and armpit. The length of the scar depends on the amount of skin laxity a patient has. For patients with excess upper lateral chest skin folds, the arm lift can be extended to treat this region as well. It can be combined with breast procedures during the same operative session.
Liposuction Liposuction removes unwanted fatty deposits and can be combined with other body contouring procedures. Since skin elasticity is often compromised in MWL patients, liposuction alone is usually not indicated. Liposuction is commonly used as an adjunctive procedure to improve the body contour achieved during tummy tuck, arm lift or other skin excisional procedures.
Buttock Lift A buttock lift is incorporated into the lower body lift to treat the flattening that many MWL patients have. The contour of the buttock is improved using a patient's own tissue. Fat grafting to the buttock can also be done to improve contour.
I am interested! What do I do next?
If you are considering a body contouring procedure after weight loss, we encourage you to complete this Surgical Consultation Intake Form. Dr. Burnett will tell you whether you are a suitable candidate for a body contouring procedure and inform you of the potential risks of the procedure. You will also have a chance to view before and after photo albums of patients who have undergone procedures similar to what you are considering.
Patient Reviews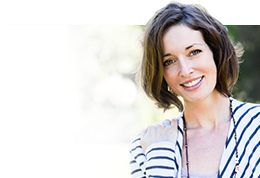 View »