Facial Fillers FAQ
Facial Filler FAQ
What are facial fillers?
Facial fillers such as Restylane, Voluma, Lyft, and Juvederm are naturally occurring gels that are injected into the skin as a "filler" in order to add volume to aging skin, lips and to lift up wrinkles and folds. Most fillers consists of hyaluronic acid, which is a natural component of the skin. Once injected into the skin, fillers work by restoring a natural and healthy fullness and volume.
How is a treatment performed?
During treatment, the crystal-clear gel is injected into the skin in tiny amounts with a very fine needle. The gel produces volume under the wrinkle, which is lifted up and smoothed out. When enhancing lips or facial contours, Fillers add volume and shape to the treated area.
How long will the treatment session take?
Treatment with fillers is a very quick and easy process. As no allergy testing is needed, the treatment can be carried out at the same time as the consultation. A treatment generally takes 10-15 minutes. The time differs somewhat, depending on the correction you wish to have performed.
What can be treated?
Fillers can be used for smoothing out folds and wrinkles, lip enhancements and shaping facial contours. Commonly treated areas are the cheeks and undereye hollows, nasolabial folds (from the root of the nose to the angle of the mouth), the glabellar lines (between the eyebrows), the droopy mouth corners, and thinning lips, although other sites can also be treated.
Does it hurt?
Majority of people find the injections relatively painless, with the aid of ice packs and numbing cream used before the treatment. In addition, most fillers are now come premixed with a local anesthetic (numbing medication).
How soon will I see the results?
The results can be seen immediately although they continue to improve for a few hours after treatment.
What will I look like after the treatment?
Immediately after the treatment, you can expect slight redness, swelling, tenderness or an itching sensation in the treated area. This is a normal result of the injection. The discomfort is temporary and generally disappears in a few days. Most of our patients can apply make-up the same night and have no need for recovery. After a lip treatment, the lips may become swollen and for a few days.
Can fillers replace surgical procedures?
In some instances fillers such as Juvederm and Restylane can produce very dramatic results although it is not a replacement for surgical rejuvenation. Fillers are often used in conjunction with surgery to fill out wrinkles that cannot be removed by surgery.
Are there any side effects?
The rate of reactions to fillers is very low. However, after the treatment some common injection-related reactions may occur, such as swelling, redness, pain, itching, discoloration and tenderness at the injection site. These typically resolve spontaneously within a few days after injection into the skin.
Can filler products be used for patients during pregnancy or lactation?
Treatment with injectable fillers during pregnancy or lactation has not been tested.
How long does the effect of a filler treatment last?
The length of time the effect of a filler treatment lasts is very individual and depends on many factors, such as the structure of your skin, location of treatment, lifestyle, age, the degree of perfection demanded and the injection technique used. Fillers tend to last longer when placed in areas that have less movement, such as around eyes or cheeks. Around the mouth and lips, fillers typically last shorter durations.
How will my skin look without follow-up treatments?
The correction will gradually disappear until your skin looks like it did before the treatment. Follow-up injections will help you maintain your correction.
What preparation is needed prior to treatment?
Even though no allergy testing is typically needed, before receiving filler injections patients should avoid using aspirin, Vitamin E supplements and other medications that may thin the blood and can increase bruising. See the complete list of medications to avoid.
Medications to avoid [16kb PDF]
Patient Reviews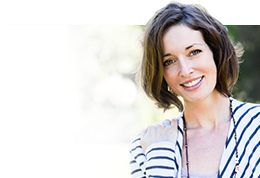 View »