Breast Implant Revision
There are a number of reasons why someone might seek revision breast implant surgery. For example, you may have had a breast augmentation done with an older style of saline breast implant, and are now interested in a change to the newest generation of silicone implants which have a more natural feel. Or perhaps you had a breast augmentation years ago, and are now dissatisfied with breast sagginess that might have resulted from pregnancy or weight-loss.
Size Revision
One of the common reasons for revision surgery is related to size. Some patients may be interested in exchanging their existing implants to larger ones whereas other may wish to downsize. This is a relatively common procedure and if often performed through the existing incisions. Women do often lose breast volume with age and to maintain their desired size may wish to exchange to larger implants.

Implant exchange saline 370cc to silicone 600cc. * Individual results may vary.
Capsular Contracture
Capsular contracture is another reason for revision of breast implants. The body forms a capsule (a shell of scar tissue) around any foreign object, like a breast implant, in order to isolate that object. The thickness of the capsule is determined by one's own scar-forming biology, the amount of inflammation around the implant, and the position it was placed. Some patients develop a thickened implant capsule that actually changes the shape and position of the implant. This phenomenon is referred to as a capsular contracture. The problem can usually be treated with implant removal, implant capsule removal, and replacement of a new implant in a different implant pocket. Placement of the implant under the muscle, as done by our plastic surgeons, reduces the incidence of capsular contracture.

Revision surgery for capsular contracture and implant exchange. * Individual results may vary.
Implant Exchange Saline To Silicone
Implant replacement for silicone breast implants is a very common procedure. The current generation of silicone breast implants was FDA approved in November 2006 for cosmetic use in female patients aged 22 years and older. Now that silicone implants are available for cosmetic breast surgery, many women want their saline implants exchanged for newer generation silicone implants, which have improved shape and tactile qualities.
Breast Implant Warranty
Depending on the type of breast implant you have in, and how long ago it was placed, the implant manufacturer may offer a warranty against implant leak or failure. In some cases, the implant manufacturer will provide some coverage for new implants and will pay part of the fee to replace them. Our clinic is happy to go over your breast implant manufacturer warranty information with you and help you determine if you are eligible for implant replacement under warranty. Please have your implant information and past medical and surgical records in hand when you meet with our plastic surgeon.
You may wish to browse through the gallery of representative before and after breast revision surgery images. Click on any of the thumbnails to enter the slide show. The text accompanying the photos describes the details of the procedures performed.
Breast Revision Photo Gallery

* Individual results may vary.
What do I do next?
If you are considering this procedure we encourage you to complete this Surgical Consultation Intake Form. Dr. Burnett will tell you whether you are a suitable candidate for a breast revision procedure and inform you of the potential risks of the procedure. Each breast revision procedure must be custom tailored for the patient to get the best possible result. You will also have a chance to view before and after photo albums of patients who have undergone procedures similar to what you are considering.
Patient Reviews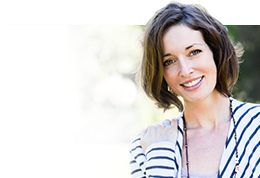 View »