Restylane
The Restylane family of injectable facial fillers are instant volumizers based on hyaluronic acid, a naturally occuring gel and have been in use since 1996. Hyaluronic acid is a polysaccharide (a natural sugar) that is found largely in the skin. Its primary function is to provide volume and pliability to the skin. As we grow older, our skin loses volume and begins to develop changes recognizable as volume loss, wrinkles and folds. Some of the main components of healthy skin are water, fat, collagen, and hyaluronic acid. There are a number of injectable cosmetic fillers available to help improve upon one's facial appearance and achieve a more youthful look without plastic surgery. These fillers restore the lost volume and smooth out skin wrinkles. There are a number of other hyaluronic acid injectable fillers similar to Restylane available in the market. These include Voluma, Vobella, Vollure, Vollift, and Juvederm. Restylane products all contain hyaluronic acid gel but there are a number of significant differences in the types of Restylane products available today.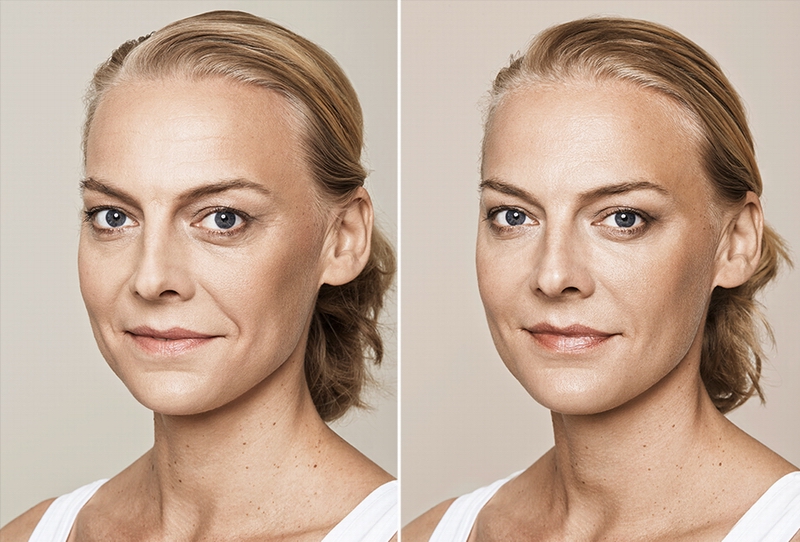 Before & After Restylane injections. * Individual results may vary.
Restylane-L
Restylane-L is the longest standing version of Restylane. The 'L' stands for Lidocaine which is a numbing medication mixed in with the Restylane to reduce discomfort during injection. Restylane-L can be used in nearly all areas in the face including facial folds, temples, cheeks, lips, and under eye (tear trough) areas.
Restylane Lyft
Resylane Lyft used to be called Perlane. Restylane Lyft provides the greatest amount of support (or lift) of all Restylane products. Restylane Lyft is FDA approved for cheek augmentation and the correction of age-related midface contour deficiencies in patients over the age of 21. Restylane Lyft is a great option to provide fullness to the midface area (cheeks) and to correct and smooth the nasolabial folds. A comparable product to Restylane Lyft is Voluma. Restylane Lyft is also FDA approved for treatment of hands.
Resylane Silk
This version of Restylane is approved for plumping lips and filling wrinkles around the mouth. Restylane Silk is designed specifically to provide natural-looking results in these particular areas by using smaller, smoother hyaluronic acid particles than those used in other Restylane products.
Restylane Defyne
The newest generation of Restylane fillers include Restylane Refyne and Restylane Defyne. Both use a cross-linking system that keeps them very flexible in the areas around the mouth such as laugh lines. Flexibility around the mouth is important because ideally we want to restore the volume while maintaining natural expressions. Defyne provides more support and is used for deeper folds.
Restylane Refyne
Restlane Refyne is a little softer than Restylane Defyne and can be used closer to the skin surface. Very often a patient will benefit from the use of a variety of filler formulations to get the best outcomes. The flexibility of Restylane Refyne helps correct nasolabial lines for a more natural look to your face.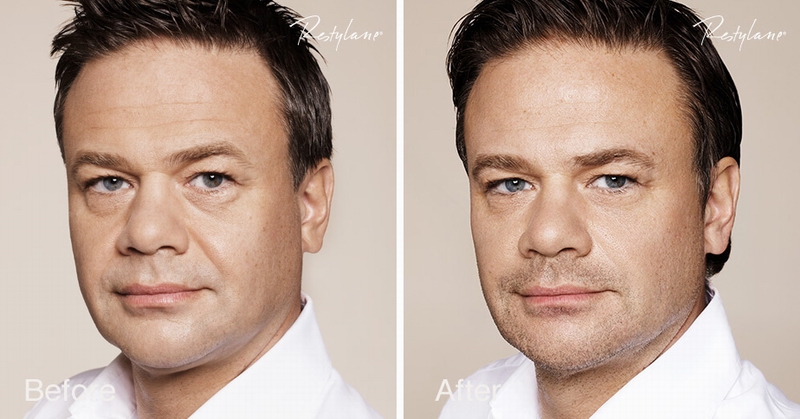 Before & After Restylane injections. * Individual results may vary.
Problems that can be improved by volume enhancement of the aging face using Restylane injections include:
Sunken cheeks (midface volume loss)
Nasolabial folds (smile lines)
Droopy corners of the mouth (marionette lines)
Jowling
Frown lines between eyebrows
Deep-set eyes
Tear trough area
Lip lines
Thinning lips
Sunken acne scars
I am interested! What do I do next?
If you are considering Restylane injections we encourage you to complete this Injectables Inquiry Form. After careful analysis of your face, we will tell you whether you are a suitable candidate for this procedure and inform you of the alternatives and potential risks of the procedure.
Patient Reviews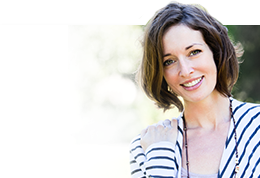 View »