MiraDry for Sweating
Excessive underarm sweating can be a big concern for many people. There are 37 million people in the United States who suffer from excessive sweat and/or hyperhidrosis. Fortunately, MiraDry offers a permanent solution. Prescription strength anti-perspirants and Botox injections help but need to be repeated indefinately.
How does MiraDry work?
What goes on during the treatment is actually pretty simple. The MiraDry System uses thermal energy that targets and eliminates the sweat and odor glands in your underarm. Once those glands are eliminated, they do not grow back.
How the miraDry Treatment Permanently Reduces Excessive Sweating
Who is a candidate for MiraDry?
You don't necessarily have to suffer from excessive underarm sweating to be a candidate for MiraDry. Many of our patients who seek MiraDry are people who live and active life resulting in underarm sweat and odor. If you are tired of the stains and deodorant marks on your clothes and you are seeking to eliminate the need for antiperspirants and deodorants, then miraDry may be right for you
Does the MiraDry treatment hurt?
Local anesthesia (numbing medication) is placed to the underarms prior to the treatment for patient comfort. Most patients describe the procedure as painless with little to no downtime and most return to regular activity (like returning to work) immediately. Exercise is typically resumed within several days. You may experience swelling, numbness, bruising, and sensitivity in the underarm area for several days after treatment.
How successful is the MiraDry treatment?
You can expect immediate and lasting results with just one MiraDry treatment. Once the MiraDry treatment eliminates the sweat and odor glands, they're gone for good. The treatment is clinically proven to have an average of 82% sweat reduction and 89% odor reduction. Patients report high satisfaction with one 1 treatment with optimal results in 2 treatments. As with any aesthetic treatment, patient results and experiences may vary.
Is MiraDry safe?
Yes, MiraDry has been used in over 140,000 treatments worldwide with an excellent safety record. It's also been cleared by the FDA to dramatically reduce underarm sweat in as little as one appointment.
How much does MiraDry cost?
The cost of the MiraDry treatment is $2,200 for both underarms. This is a great value considering Botox and Dysport injections for underarm sweating in Seattle or Bellevue typically cost $1,000 - $1,250 per treatment session and need to be repeated every 4 months. The results of MiraDry are permanent and average about 82% sweat reduction from a single treatment!
Contact Us
If you are interested in MiraDry or other rejuvenation procedures offered by Naficy Plastic Surgery & Rejuvenation Center please fill out this Laser Inquiry Form. You will find our staff to be knowledgeable, professional, accommodating, and honest.
Patient Reviews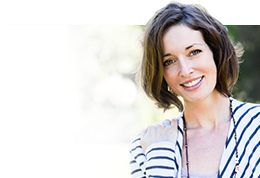 View »