Otoplasty
Ear plastic surgery (otoplasty) is performed on individuals with protruding ears. Ears that stick out too much can attract negative attention to the face and can distract the viewer from appreciating the more attractive features of the face. Children with protruding ears may be teased in school, and adults will often avoid hairstyles that expose the ears. Otoplasty is also known as ear reshaping surgery or ear pinning surgery.
What can otoplasty achieve?
The ear cartilage can be molded and secured into a more aesthetically pleasing contour through hidden incisions behind the ear. The results of otoplasty are permanent.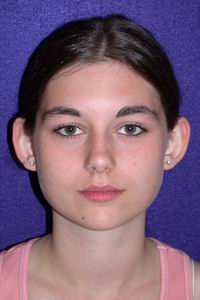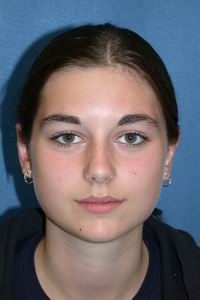 Before After
Otoplasty (ear reshaping surgery) by Sam Naficy, MD. * Individual results may vary.
Why choose a facial plastic surgeon to do my otoplasty?
Although most plastic surgeons today perform ear and facial plastic surgery, very few actually limit their practice to specialize in the face. In fact, most plastic surgeons spend the bulk of their time performing liposuction, breast procedures, and tummy tucks.
Dr. Naficy's practice has been 100% devoted to rhinoplasty and facial plastic surgery for the past 18 years. This is why Seattle doctors and patients have voted Dr. Naficy one of the top plastic surgeons for the face. Patients from the entire globe seek Dr. Naficy's expertise and he has many patients flying in for surgery both nationally and internationally.
Otoplasty Photo Gallery
You may wish to browse through the gallery of representative before and after otoplasty pictures. Click on any of the thumbnails to enter the slide show. All ear plastic surgery procedures were performed by Dr. Sam Naficy.

* Individual results may vary.
What type of anesthesia is used?
We use IV sedation anesthesia, which is a very safe and effective method of anesthesia for facial plastic surgery and rhinoplasty. IV sedation anesthesia is extremely safe compared to the standard general anesthesia techniques used today. The main advantages of IV sedation anesthesia are: (i) it does not require putting a breathing tube in the throat, (ii) it does not require a breathing machine, (iii) the recovery is much faster, (iv) there is much less "hang-over" from anesthesia, (v) and there is much less nausea. All these elements translate into greater comfort and safety. Dr. Naficy has used this technique of anesthesia in several thousand plastic surgery procedures without any anesthetic complications.
During IV sedation anesthesia a small flexible IV (intravenous) needle is placed into one of the veins of the back of the hand. Through this IV line, relaxing medication is given to make you fall sleep. The amount of medication given is adjusted to the specific needs of each person. After you are sleeping, some numbing medicine is also placed in the skin to numb the area that is being operated on. The beauty of IV sedation anesthesia is that during the procedure you are unaware of anything going on and cannot hear anything, yet you are still breathing on your own.
When the procedure is finished, the relaxing medication is discontinued and you begin to wake up. Because the medications used in IV sedation anesthesia clear the system rather quickly, most of our patients are typically able to go home in less than 30 minutes after the procedure is completed. General anesthesia may be required for children.
Anesthesia guidelines [21kb PDF]
What is the recovery like?
There is usually a need for prescription medicine for the first 1-2 days to minimize discomfort. A fluffy compression dressing is worn for the first day, after which removable light pressure dressing is applied. The ears may be swollen and discolored for one week after surgery.
Post-operative care instructions [12kb PDF]
I am interested! What do I do next?
If you are considering this procedure we encourage you to complete this Surgical Consultation Intake Form. Dr. Naficy will tell you whether you are a suitable candidate for this procedure and inform you of the potential risks of the otoplasty procedure. There is great variety in shapes of the ear so that each procedure must be custom tailored for the best possible result. You will also have a chance to view before and after photo albums of his patients who have undergone procedures similar to what you are considering.
Patient Reviews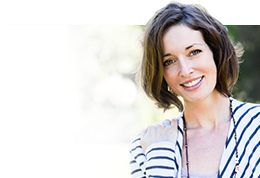 View »