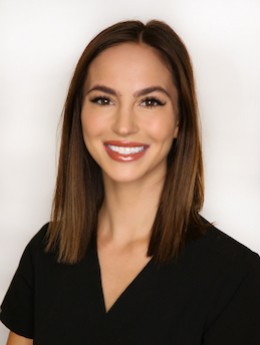 Rachel Fisher
LME
Rachel joined Naficy in 2020 as a Licensed Master Esthetican; however, she came to us with years of experience and expertise in the latest and most advanced medical aesthetic and laser treatments. From a young age she has possessed a deep passion for the medical skincare industry after struggling with her own skin. She provides extensive experience with light/lasers treatments, CoolSculpting, radio frequency, microneedling and chemical peels. The techniques she has learned throughout her years as a Master Esthetician and her continual education helps her to target body contouring, hyper-pigmentation, acne, sun damage and provides many anti-aging benefits for every patient she treats.
Focused on patient satisfaction, Rachel loves to create personalized treatment plans for each individual as well as provide an educational experience. She loves watching her patient transformations from start to finish and thrives on creating long-lasting relationships. Her engaging personality and attentiveness to detail ensures that she focuses on each patient's specific concerns with confidence.
In Rachel's spare time she enjoys spending time with friends and family, golfing, country concerts and of course, traveling.
Expand All +