Feb 05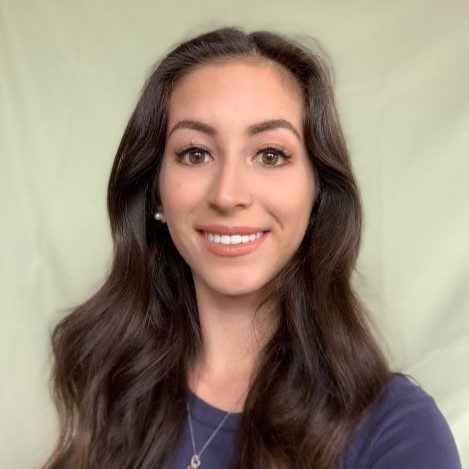 Skin Pigmentation & Cosmetic Treatments
Beauty comes in all shapes, sizes and colors. Finding which treatments are best for your skin type and color can be tricky! Here at Naficy Plastic Surgery and Rejuvenation Center, we are committed to educating and helping every patient enhance their natural beauty.
Fitzpatrick Scale

Before analyzing treatments, it is important you and your provider know your skin's phototype and history with ultraviolet light exposure. The Fitzpatrick Scale is a self-diagnostic tool used to categorize skin based on its reaction to ultraviolet light and sunlight. Your phototype can help you and your providers decide which procedures to perform and which to avoid for maximum skin health.
Melanin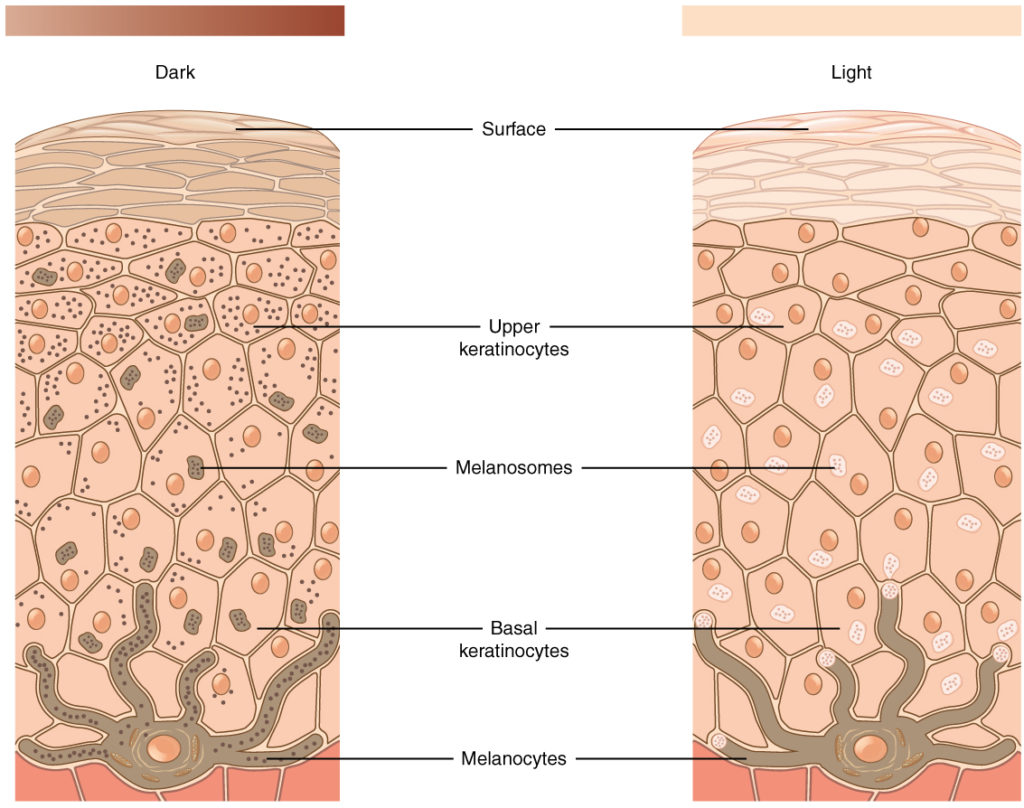 Contrary to popular belief, melanin is not one distinct pigment present in different quantities thus reflecting different tones. Rather, melanin is a group of pigments responsible for hair, skin and eye color. The pigments within the skin include eumelanin, divided into brown and black tones, and pheomelanin, yellow and red tones. The ratio of brown to black eumelanin and yellow to red pheomelanin, as well as the overall melanin density, creates the beautiful spectrum of skin tones we see.
Scientists hypothesize that the biological basis for the spectrum of skin tones evolved from the body's need to balance the prevention of anemia and skin cancer with our need for a functional supply of vitamin D. Prior to the onset of rapid global migration over 500 years ago, skin color in indigenous people correlated with latitude and exposure to sunlight. For example, individuals closer to the equator experienced intense ultraviolet sunlight exposure and thus had darker skin. Eumelanin, present in higher quantities in dark skin, is much larger, more UV-absorbent and antioxidant than pheomelanin. These large eumelanin particles shield against UV radiation and protect the skin from damage.
So why wouldn't all people have dark skin? Well, roughly 90% of our bodies' vitamin D is synthesized by the reaction that occurs when sunlight interacts with chemicals in the skin. However, less vitamin D is produced when more eumelanin is shielding against UV radiation. Vitamin D is crucial for regulating calcium and phosphate levels in the body. Thus, scientists theorize indigenous people in locations with minimal sunlight have evolved to require lower quantities of eumelanin to produce sufficient levels of vitamin D, resulting in light skin.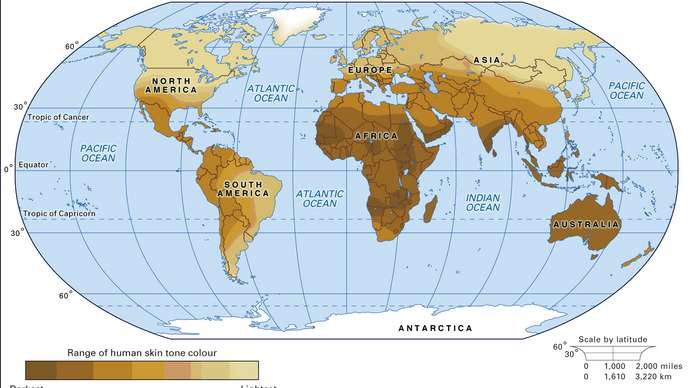 Energy-based Treatments
Naficy Rejuvenation Center offers a variety of energy-based treatments targeting wrinkles, loose skin, sun damage, scattered pigmentation, muscle tone, excess fat, and acne scars. While these treatments offer significant benefits, it's important to choose those best suited to your desired outcome and phototype. The experts at Naficy Rejuvenation Center will guide you through those decisions by thoroughly explaining the risks and benefits of your treatment options.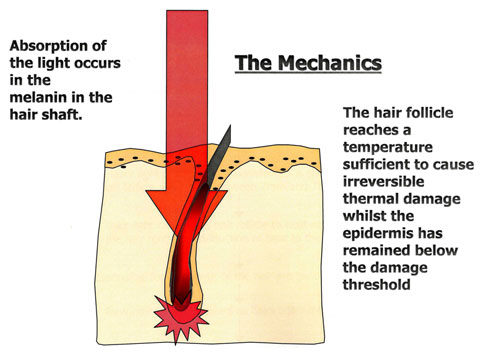 The largest risks to dark skin are energy-based treatments that use heat energy or intense light, such as lasers. Many cosmetic lasers target eumelanin pigmentation in the skin and hair follicles by treating the area with high-intensity light. Eumelanin absorbs the light and converts it into heat, therefore damaging the eumelanin and/or hair follicle. For individuals with fair skin, this can be useful in treating dark spots or dark hair (laser hair removal). Conversely, however, individuals with higher phototypes who have denser quantities of eumelanin can experience burns, scattered pigmentation or hyperpigmentation with some laser treatments.
Luckily, Naficy offers Fraxel Laser Resurfacing. Fraxel is unique in that it can emit wavelengths of light at 1550nm. This wavelength falls outside the absorption spectrum of eumelanin, making it a safe alternative for darker skin. Fraxel treatments can assist in the reduction of fine lines and wrinkles, improve skin texture, reduce pore size and improve the appearance of acne scars or stretch marks.

As we have seen, not all heat-based treatments will impair dark skin. Treatments such as ThermiVA, Thermage, Ultherapy and MiraDry are safe for use on all phototypes. ThermiVA uses radio-frequency waves to produce a warm heat which stimulates the production of collagen, helps shrink stretched tissues of the external labia, and tighten the vagina. Similarly, Thermage utilizes a unique form of monopolar Capacitive Radiofrequency (CRF) technology to firm and tighten existing collagen. Ultherapy uses ultrasound waves to do the same. Both Thermage and Ultherapy are proven safe for use on dark skin and both act to stimulate new natural collagen production. Lastly, MiraDry uses precise microwave energy to target and eliminate sweat and odor glands in the underarms of all phototypes.
Naficy Rejuvenation Center also offers a cooling treatment to reduce unwanted body fat. CoolSculpting, a liposuction alternative, uses a patented cooling technique known as cryolipolysis (destroying fat cells by freezing them to cold temperatures). CoolSculpting can also be paired with CoolTone, high-powered coil electromagnetic stimulation applicators to induce supramaximal contractions in muscle tissue resulting in increased muscle mass and strength.
Energyless Treatments
Simply put, all treatments free of energy are safe for dark and light skin. Naficy Plastic Surgery and Rejuvenation Center offers a variety of surgical procedures to permanently enhance your natural beauty. We also have an expert team of injectors and estheticians who perform a variety of dermatological treatments to reduce fine lines, restore lost volume, and repair sun-damaged skin. Please view our treatments below to determine if you are a suitable candidate based on your phototype.
Naficy Treatment Phototype Sensitivity

Treatment

Generally Safe for Darker Skin Types

Considered Safe for Lighter Skin Types

ACell

✔

✔

Cellfina

✔

✔

CoolSculpting

✔

✔

CoolTone

✔

✔

Fraxel Laser

✔

✔

Hair Regeneration

✔

✔

Hydradermabrasion

✔

✔

Injections

✔

✔

Intense Pulsed Light (IPL)

✔

Laser Hair Removal

✔

Laser Resurfacing

✔

Laser Tattoo Removal

✔*

✔

Leg Vein Laser

✔

Microdermabrasion

✔

✔

Microneedling

✔

✔

MiraDry

✔

✔

Platelet Rich Plasma (PRP)

✔

✔

Surgical Procedures

✔

✔

Thermage

✔

✔

ThermiVA

✔

✔

Thread lift

✔

✔

Ultherapy

✔

✔

VI Peel

✔

✔
This list is a general overview of which procedures may be open to you. Please consult a Nafiy professional to determine if you are a suitable candidate for a procedure. Results may vary depending on a variety of factors, including skin elasticity, thickness, texture, etc.
*Darker skin types are at a greater risk for hyperpigmentation and hypopigmentation from laser tattoo removal. Please consult a Naficy professional to determine if you are a suitable candidate.
To know which treatments will safely target your cosmetic needs, schedule a personalized skin consultation with one of our expert aesthetic providers! Each consultation and treatment is tailored to your unique anatomy and desires to achieve the best possible results. You can schedule your appointment today using our Naficy Online Scheduler or by calling/texting us at (425)450-0880. Thank you and we look forward to hearing from you!
References and Photos:
https://www.britannica.com/topic/race-human/Modern-scientific-explanations-of-human-biological-variation
https://blog.skinsolutions.md/fitzpatrick-skin-type/
https://courses.lumenlearning.com/wm-biology2/chapter/pigmentation/
https://www.ncbi.nlm.nih.gov/books/NBK459156/#:~:text=In%20humans%2C%20melanin%20exists%20as
https://www.scitechnol.com/peer-review/study-and-applications-of-laser-light-GnJd.php?article_id=7759
http://www.island-derm.com/seattle-laser-hair-removal-how-does-laser-hair-removal-work/
Related Posts
Related Services