Dermatology Services
In addition to our many cosmetic services, Naficy Rejuvenation Center offers surgical and cosmetic dermatology services to keep your skin healthy.
Our dermatology services are billable to your insurance company. We accept most major insurance companies. To find out the specifics of your insurance coverage you can contact your carrier directly or we can do so for you provided that we have details of your insurance plan/policy.
Aetna*
Aetna Executive Health Plan
Alaska Care Health Plans
Assurant Health Plan*
Beech Street*
Blue Cross
Blue Shield
Boeing Traditional Medical Plan
Carpenter Trust*
Cigna*
EBMS*
Employee Painters Trust Insurance*
Federal Employee Benefit Association
First Choice*
First Health*
Great West Healthcare*
Group Health Options
Group Health*
Guardian*
HMA
Health Net*
KPS*
L&I
Lifewise
Mail Handlers*
Medicare
Multiplan*
Northwest Administrators*
Northwest Roofers*
Northwest Sheet Metal Workers*
PacifiCare*
Premera
Premera Microsoft
Providence Health Plan*
Providence*
Regence
Regence Blue Cross
Regence BlueShield
Retail Clerks*
Retirees Welfare*
Samba Health Plan
Seattle Area Plumbing & Pipefitting
State Farm
Teamsters Welfare*
Uniform Plan*
United Concordia*
United HealthCare*
WA State Health Insurance Pool*
Washington Teamsters*
* We are considered an out of network provider with this insurance company. Depending on the specifics of your plan, this may or may not affect your coverage.
Insurance Terminology
Medical insurance terminology can be confusing. Below, we have summarized the most common terminology to help you understand how insurance company pay for health benefits.
Deductible- the amount your insurance company expects you to spend out of pocket before they start to pay for benefits. This depends on your insurance plan and policy and can range from zero to thousands of dollars. Most insurance companies have annual deductibles under $500.
Co-pay - the minimum amount you pay for each visit, regardless of the charges. Typically this amount is zero to $30.
Co-insurance - typically a percentage of the total charges that you pay out of pocket with your insurance covering the remainder. The co-insurance is in addition to the co-pay. The co-insurance also depends on your insurance plan and policy and can range from 0% to as high as 50%.
Allowed charges - when charges are submitted to your insurance company, at times only a portion of the charges are allowed and thus processed for payment. The allowed charges are determined by your insurance company based on national averages.
Disallowed charges - this is the portion of the charges not allowed by your insurance company. In-network providers must write-off (not consider you responsible for) the disallowed charges. Another term used for the disallowed charges in contractual adjustment.
In-Network providers - these are providers that have signed a contract with your insurance company, at times also called preferred providers.
Out-of-Network providers - all other providers that have not signed a contract with your insurance company. Depending on your insurance plan and policy you may have full access, limited access, or no access to out-of-network providers and you also may have a different co-insurance percentage. Typically the best insurance plans give their members unrestricted access to out-of-network providers.
Professional fee - this is the fee charged by your dermatology provider for the office visit and/or procedures performed.
Supply fee - this is the fee charged for any medication or supplies used for your treatment.
Facility fee - if your visit involves a surgical procedure, there may be a facility fee charged in addition to the professional fee. This is the same as an operating room fee.
Patient Reviews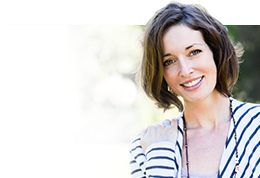 View »