Septoplasty
Septoplasty is a surgical procedure used to correct deviation of the septum and the nasal stuffiness it causes. The septum is a partition that divides the nose into two compartments. The septum is made up of cartilage and bone and is covered on both sides with the mucous membrane of the nose.
When the septum is deviated (not straight), there is usually obstruction of the nasal passages that can involve one or both sides. Many of us have some degree of deviation of the septum, which at times may be related to past injury or fracture. In severe cases of septal deviation, the leading edge of a deviated septum may be visible thorough one side of the nostril and there is typically visible asymmetry of the nose and the nostrils.
What does it feel like when you have a deviated septum?
Most people with a deviated septum are not able to breathe as well through both sides of their nose. Typically they have a hard time breathing when their good side becomes obstructed, either from having a cold, allergies, or if they sleep with their good side down. Whatever side of your nose is down when you sleep tends to get obstructed due to gravity pooling blood in the tissues.
Surgery for Deviation of the Septum (Septoplasty)
Septoplasty is an outpatient procedure typically performed under IV sedation anesthesia. It may take between 30 minutes to 2 hours to perform a septoplasty procedure. Incisions for a septoplasty are typically inside the nose although more complex septoplasty may require a small incision placed between the nostrils. During septoplasty a number of maneuvers are performed to restructure a deviated septum into a straighter configuration. Newer septoplasty techniques do not require placement of any packing inside the nose.
Who performs septoplasty?
Septoplasty is primarily performed by 3 groups of surgeons - facial plastic surgeons, plastic surgeons, and otolaryngologists (ENT surgeons).
Why choose Dr. Naficy to perform your septoplasty?
Dr. Naficy has performed thousands of septoplasty, rhinoplasty, and nasal reconstruction procedures and has over 20 years of surgical experience.
His surgical practice is 100% dedicated to surgery of the nose and face.
Dr. Naficy is board-certified in both facial plastic surgery and otolaryngology (ENT surgery).
Dr. Naficy has written a textbook on plastic and reconstructive surgery of the nose.
Dr. Naficy is on the clinical teaching faculty at the University of Washington where he regularly teaches advanced techniques of nasal surgery to other plastic surgeons.
Both his peers and patients have chosen Dr. Naficy as one of the Top Doctors (Seattle magazine, 425 magazine) in his specialty.
Dr. Naficy can also perform a rhinoplasty to improve the appearance of your nose at the same time as improving your breathing with septoplasty (the rhinoplasty portion is not covered by insurance).
Dr. Naficy uses advanced endoscopic septoplasty techniques which improve results and reduce risks of surgery.
Dr. Naficy does not use any nasal packing after septoplasty or rhinoplasty which greatly reduces the discomfort related to this procedure.
Dr. Naficy performs surgery in a private and certified ambulatory surgery center.
Does insurance cover the cost for septoplasty?
Septoplasty is considered a medically necessary procedure and is typically covered by insurance. For septoplasty surgery we accept most major insurance companies and we are a preferred provider for most major insurance companies in Seattle & Bellevue. We can help you find out the specifics of your insurance coverage as long as we have can have a copy of both sides of your insurance card.
Accepted insurance plans include:
Aetna*
Aetna Executive Health Plan
Alaska Care Health Plans
Assurant Health Plan*
Beech Street*
Blue Cross
Blue Shield
Boeing Traditional Medical Plan
Carpenters Trust*
Cigna*
EBMS*
Employee Painters Trust Insurance*
Federal Employee Benefit Association
First Choice*
First Health*
Great West Healthcare*
Kaiser PPO Plans*
Guardian*
HMA
Health Net*
KPS*
L&I
Lifewise
Mail Handlers*
Medicare
Multiplan*
Northwest Administrators*
Northwest Roofers*
Northwest Sheet Metal Workers*
PacifiCare*
Premera
Premera Microsoft
Providence Health Plan*
Providence*
Regence
Regence Blue Cross
Regence BlueShield
Retail Clerks*
Retirees Welfare*
Samba Health Plan
Seattle Area Plumbing & Pipefitting
Teamsters Welfare*
Uniform Plan*
United Concordia*
United HealthCare*
WA State Health Insurance Pool*
Washington Teamsters*
* We are considered an out of network provider with this insurance company. Depending on the specifics of your plan, this may or may not affect your coverage.
Septoplasty FAQ
Does septoplasty change the appearance of the nose?
Septoplasty typically does not make any significant changes to the external appearance of the nose unless combined with rhinoplasty.
Can I have septoplasty at the same time as rhinoplasty?
Yes, septoplasty is frequently combined with rhinoplasty. In that scenario the patient pays for the rhinoplasty and the septoplasty is billed to insurance.
What are turbinates and are they part of a septoplasty procedure?
Turbinates are present on both sides of the inside of the nose, located opposite from the septum. Turbinates are shelves of bone covered with a mucous membrane and, at times, if they are enlarged they may contribute to nasal obstruction. Turbinate reduction (or turbinectomy) is often performed in conjunction with septoplasty to help improve breathing.
What are the Nasal Valves and are they part of a septoplasty procedure?
The nasal valves are key component of healthy nasal function. Patients with weak nasal valves have noses that tend to collapse and pinch when they inhale through their nose. Nasal valves are commonly strengthened (by adding cartilage to support them) at the same time as a septoplasty to help optimize breathing.
Is sinus surgery a part of a septoplasty procedure?
Sinuses are air-filled chambers inside the head that drain into the nose. Sinus surgery is typically not a required part of septoplasty. Sinusitis is infection of the sinuses which is typically caused by obstruction of the drain holes of the sinuses which causes fluid to build up inside them. If there are frequent sinus infections (thick yellow/green nasal drainage, pain, pressure, fever, toothaches) then sinus surgery to help improve sinus drainage is performed in conjunction with septoplasty.
What is an endoscopic septoplasty?
Septoplasty is often performed with the aid of fiberoptic nasal endoscopes (special cameras that fit into tight spaces) that illuminate and magnify the nasal passages to allow more precise surgical technique.
Will septoplasty cure snoring and sleep apnea?
Septoplasty can improve snoring by allowing easier breathing through the nose. When the septum is deviated it causes nasal obstruction and can force us breathe through our mouth which is more likely to result in snoring. Septoplasty however does not typically improve snoring or sleep apnea since these are often caused by obstruction at the level of the throat (soft palate, tongue base).
What are the risks and complications of septoplasty?
Bleeding (nosebleed or hematoma) is the most immediate complication of septoplasty surgery but fortunately this is very rare. Infection is also quite rare since the blood supply to the nose is very good and helps fight infection. There is a small (less than 1%) risk of a hole developing in the septum (called a septal perforation), which may result in crusting and bleeding.
What is the recovery for septoplasty surgery?
Typically a weekend is enough recovery time for a septoplasty. More complex septoplasty or septoplasty performed in conjunction with a rhinoplasty will require a longer recovery.
What is a splint and are splints required for septoplasty?
A splint is a rigid supportive dressing worn after septoplasty or rhinoplasty. There are 2 types of splints - internal and external. Dr. Naficy does not use internal splints as these are uncomfortable while in and more so when removed a few days after surgery. External splints are sometimes used to cover the skin after septoplasty and/or rhinoplasty. External splints are a thin but rigid protective cover over the bridge of the nose that help reduce swelling and protect the nose during the healing period.
What type is anesthesia is required for septoplasty?
A number of anesthesia options are available and your anesthesia provider will discuss with you which one is most appropriate for your health status and procedure. Some procedures require general anesthesia, while others may be done with IV sedation. With either, your heart rate, blood pressure, breathing and oxygen levels are monitored continuously by your anesthesia provider.
General anesthesia means that you are completely asleep for surgery and the placement of an intravenous line and a breathing tube is required. Frequently, numbing medication is also placed during surgery by your surgeon.
IV sedation is also called "monitored anesthesia care" or MAC. This involves receiving sedation and pain medication through an intravenous line (IV). At the beginning of the procedure, when you will be the sleepiest, your surgeon will be placing numbing medication in the area of the surgery. Once the area is numb you will require less sedation and pain medication but you will continue to receive enough medication to keep you sedated and comfortable during the entire procedure. During your surgery you may be receiving oxygen. Airway devices may be placed during IV sedation to keep you breathing normally.
I am interested! What do I do next?
If you are considering this procedure we encourage you to complete this Surgical Consultation Intake Form. There is a great variety in nasal anatomy and each procedure must be custom tailored for the patient to get the best possible result. Dr. Naficy will tell you whether you are a suitable candidate for this procedure and inform you of the potential risks of the procedure.
Patient Reviews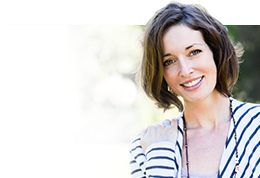 View »