Ptosis Repair
Ptosis (pronounced "toe-sis") is the medical term for drooping of the upper eyelid(s). This drooping of the upper eyelid margin may cause a reduction in the field of vision when the eyelid either partially or completely obstructs the pupil. Patients with ptosis often have difficulty keeping their eyelids open. To compensate, they will often arch their eyebrows in an effort to raise the drooping eyelids. In severe cases, people with ptosis may need to lift their eyelids with their fingers in order to see. Children with ptosis may develop amblyopia ("lazy eye") or developmental delay from limitation of their vision.
What causes Ptosis?
There are many causes of ptosis including age related weakening of the muscle, congenital weakness, trauma, or neurologic disease. As we age, the tendon that attaches the levator muscle, the major muscle that lifts the eyelid can stretch and cause the eyelid to fall. This represents the most common cause of a droopy eyelid. Ptosis may also occur following routine lasik or cataract surgery due to stretching of the muscle or tendon. Children may be born with ptosis or may acquire it due to trauma or neurologic reasons.
Can Ptosis be corrected?
Ptosis can be corrected surgically and usually involves tightening the levator muscle to elevate the eyelid. In severe ptosis, when the levator muscle is extremely weak, a "sling" operation may be performed, enabling the forehead muscles to elevate the eyelid(s). Other types of repair may include surgery on the muscle on the inside of the lid in cases of small amounts of ptosis. The surgeon will perform testing determine the best form of correction for the individual patient. The goal is to elevate the eyelid to permit a full field of vision and to achieve symmetry with the opposite upper eyelid.

Ptosis repair and simultaneous laser resurfacing of eyes. * Individual results may vary.
Ptosis Surgery Photo Gallery
You may wish to browse through the gallery of representative before and after ptosis surgery pictures. All procedures were performed by our surgeons and some patients may have had more than one surgical procedure performed. The text accompanying the photos describes the details of the procedures performed.

* Individual results may vary.
Does insurance cover the cost for Ptosis surgery?
Ptosis surgery may be considered a medically necessary procedure if it obstructs visions and in that situation it is typically covered by insurance. For ptosis correction surgery we accept most major insurance companies and we are a preferred provider for most major insurance companies in Seattle & Bellevue. We can help you find out the specifics of your insurance coverage as long as we have can have a copy of both sides of your insurance card.
Accepted insurance plans include:
Aetna*
Aetna Executive Health Plan
Alaska Care Health Plans
Assurant Health Plan*
Beech Street*
Blue Cross
Blue Shield
Boeing Traditional Medical Plan
Carpenter Trust*
Cigna*
EBMS*
Employee Painters Trust Insurance*
Federal Employee Benefit Association
First Choice*
First Health*
Great West Healthcare*
Group Health Options
Group Health*
Guardian*
HMA
Health Net*
KPS*
L&I
Lifewise
Mail Handlers*
Medicare
Multiplan*
Northwest Administrators*
Northwest Roofers*
Northwest Sheet Metal Workers*
PacifiCare*
Premera
Premera Microsoft
Providence Health Plan*
Providence*
Regence
Regence Blue Cross
Regence BlueShield
Retail Clerks*
Retirees Welfare*
Samba Health Plan
Seattle Area Plumbing & Pipefitting
State Farm
Teamsters Welfare*
Uniform Plan*
United Concordia*
United HealthCare*
WA State Health Insurance Pool*
Washington Teamsters*
* We are considered an out of network provider with this insurance company. Depending on the specifics of your plan, this may or may not affect your coverage.
What type of anesthesia is used?
We use IV sedation anesthesia, which is a very safe and effective method of anesthesia for facial plastic surgery and rhinoplasty. IV sedation anesthesia is extremely safe compared to the standard general anesthesia techniques used today. The main advantages of IV sedation anesthesia are: (i) it does not require putting a breathing tube in the throat, (ii) it does not require a breathing machine, (iii) the recovery is much faster, (iv) there is much less "hang-over" from anesthesia, (v) and there is much less nausea. All these elements translate into greater comfort and safety. We have used this technique of anesthesia in several thousand plastic surgery procedures without any anesthetic complications.
During IV sedation anesthesia a small flexible IV (intravenous) needle is placed into one of the veins of the back of the hand. Through this IV line, relaxing medication is given to make you fall sleep. The amount of medication given is adjusted to the specific needs of each person. After you are sleeping, some numbing medicine is also placed in the skin to numb the area that is being operated on. The beauty of IV sedation anesthesia is that during the procedure you are unaware of anything going on and cannot hear anything, yet you are still breathing on your own.
When the procedure is finished, the relaxing medication is discontinued and you begin to wake up. Because the medications used in IV sedation anesthesia clear the system rather quickly, most of our patients are able to go home in less than 30 minutes after the procedure is completed.
Anesthesia guidelines [21kb PDF]
What is the recovery like?
There is minimal eye discomfort after the procedure, similar to having an irritated eye from allergies. Some swelling and discoloration may develop around the eyes for a few days. With make-up, most of our patients can return to work or social activities in less than one week.
I am interested! What do I do next?
If you are considering this procedure we encourage you to complete this Surgical Consultation Intake Form. Dr. Naficy will tell you whether you are a suitable candidate for this procedure and inform you of the potential risks of the procedure. There is a great variety in eyelid shapes and features and each procedure must be custom tailored for the patient to get the best possible result. You will also have a chance to view before and after photo albums of patients who have undergone procedures similar to what you are considering.
Patient Reviews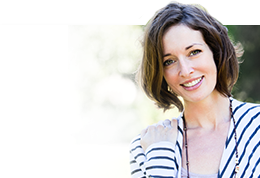 View »