Plastic Surgery for Dog Bites
Reconstruction of dog bite injuries is one of the most challenging aspects of plastic surgery. Dog bite injuries typically involve avulsion (tearing off) of facial tissues and require skilfull reconstruction and preservation of tissue to optimize healing. Dogs typically cause bite injuries by grasping the tissue in their jaw and as the victim pulls away the tissue is torn and/or ripped. Although dog bite injuries typically involve children, adults may be victims as well.
Dog bite injuries can occur with all breeds of dogs and although certain breeds (such as Pit Bulls and Rottweilers) are inherently more aggressive, any breed of dog can cause a bite injury. Over 4 million Americans are involved in dog bites every year, about half of them being children between ages 5 and 9. About one out of every five dog bites result in an injury that requires medical attention. Most of the time people are bitten by a dog they know, which could be a friend or family member's dog or even the family's own pet.
The child in the photograph below was bitten by a Chow Chow breed that belonged to a family member. Despite the extensive nature of the injury, there was no tissue missing and a good cosmetic outcome was achieved following the initial reconstructive plastic surgery.

Extensive dog bite to face, before and after photo taken 1 year after reconstruction by Sam Naficy, MD. * Individual results may vary.
Plastic Surgery Procedures for Dog Bites
There are a number of different procedures performed for improving the appearance of dog bite injuries. Depending on the severity of the dog bite injury, multiple treatments may be necessary over the course of a number of years. Here are some of the commonly performed treatments for dog bite injuries:
Primary reconstruction - surgical repair at initial time of injury
Secondary reconstruction - additional surgery months or years after the injury
Debulking - surgical procedure where areas of thickened skin is thinned out surgically
Z-plasties - surgical procedure where appearance of scars is improved
Scar revision - removal and resulting of an old scar
Laser resurfacing - lasering of scars to smooth out the appearance
Fat Grafting - addition of patient's own fat to depressed areas of skin improve contour
Flap reconstruction - transfer of skin from one site to another
Skin grafting - transfer of skin from one site to another
Cartilage grafting- transfer of cartilage from other sites (ear/rib) typically done to reconstruct the nose
Fraxel - a type of laser that improves appearance of scars
IPL - a type of laser treatment that reduces redness of scars
Plastic Surgery Expert Witness for Dog Bites
The cost of treating dog bite injuries is typically covered by either medical insurance or by the homeowners insurance policy. It is important to realize that a number of procedures may be needed over the course of a number of years in order to achieve the optimal outcome. Some of the procedures needed for treatment of dog bite injuries may not be covered by many medical insurance companies. Dr. Naficy has experience assisting patients and their legal representatives in getting adequate coverage through their homeowners insurance policy.
Contact Us
If you are interested in having Dr. Naficy assist in reconstruction of you or your loved one's dog bite injuries we encourage you to complete this Surgical Consultation Intake Form. One of our nursing staff will contact you and conduct a phone interview to assess how we may best serve your specific needs.
Patient Reviews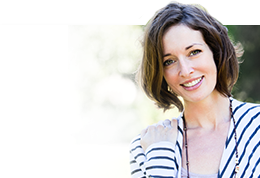 View »