Cheek Reconstruction
Cheeks are also common sites for occurrence of skin cancers and in particular for certain types of melanomas such as lentigo maligna. Cheek defects often encroach on the skin of the lower eyelids and one of the biggest reconstructive challenges in cheek reconstruction is to avoid distorting the lower eyelid.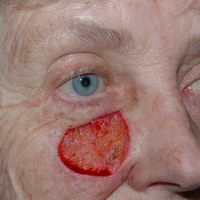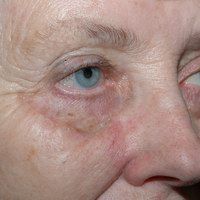 Before After
Cheek reconstruction by Sam Naficy, MD following removal of a lentigo maligna melanoma. * Individual results may vary.
Cheek Reconstruction Slide Show
You may wish to browse through the gallery of representative before and after cheek reconstruction pictures. Click on any of the thumbnails to enter the slide show. All reconstructive surgery procedures were performed by Dr. Sam Naficy.

* Individual results may vary.
Contact Us
If you are interested in having Dr. Naficy perform reconstruction of your skin cancer we encourage you to complete this Surgical Consultation Intake Form. One of our nursing staff will contact you and conduct a phone interview to assess how we may best serve your specific needs. We can help you decide whether you are a suitable candidate for Mohs, whether you will require plastic surgery repair of your defect, and whether IV sedation anesthesia will be required. We will also review your skin cancer biopsy results and can expedite your referral to a qualified Mohs specialist.
Patient Reviews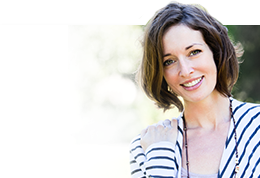 View »