Kybella (ATX-101)
Kybella (deoxycholic acid), also known as ATX-101, was approved by the FDA in April of 2015 for treatment for adults with moderate-to-severe fat below the chin, known as submental fat. Kybella is identical to the deoxycholic acid that is naturally produced in the body to help digest fats. Kybella is a cytolytic drug, which means that when injected into tissue it destroys the cell membrane. When properly injected into fatty tissues, the drug destroys fat cells.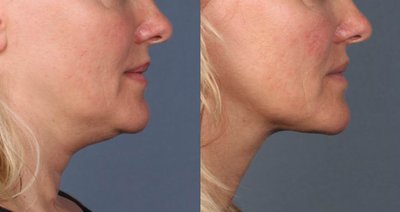 42 year old female before and after multiple Kybella injections
Most patients require 2-4 treatments to see improvement and some may require 5 or 6 treatments for optimal results. The results appear to be long-term as 87% of those who saw improvement maintained their results after 4 years. The safety and effectiveness of Kybella for treatment of submental fat were established in two clinical trials which enrolled 1,022 adult participants with moderate or severe submental fat. The most common side effects of Kybella include swelling, bruising, pain, numbness, redness and areas of hardness in the treatment area.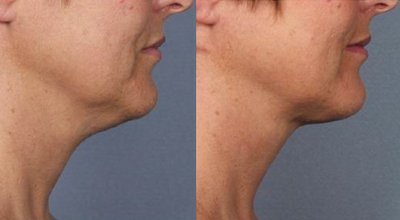 43 year old female before and after 3 Kybella injections
About Submental Fat
Submental fat is a common problem among men and woman, even if they are not overweight. The submental fat is often times resistant to diet and exercise. A 2014 study by the American Society of Dermatologic Surgery found that 7 of 10 patients are bothered by excess fat under their chin.
How does Kybella work?
Kybella is deoxycholic acid which kills fat cells by dissolving their outer shell, known as the cell membrane, causing the fat to spill out of the fat cells. The body will then break the spilled fat down into smaller particles and eventually absorbs it.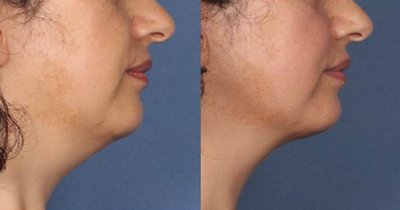 41 year old female before and after 4 Kybella injections
Is Kybella safe?
Kybella has been in development for 8 years and has been in a number of clinical studies involving over 2000 patients and the safety profile was extensively reviewed by the FDA prior to recent approval. In the largest study, 97.6 percent of treated patients reported improvements in their neck and chin contour. Patients said that they felt less self-conscious and younger, and felt they looked as if they had lost weight.
What are the side effects of Kybella?
Most common side effects of Kybella are bruising, pain during injection, firmness, and swelling. All of these side effects typically resolve within a few days. Most patients had the greatest side effects on their first injection, and had less in subsequent injections.
Who is a good candidate for Kybella?
Healthy adults with fatty double chins (submental fat) are excellent candidates. Kybella is not effective for patients with excess skin and muscle laxity under the chin.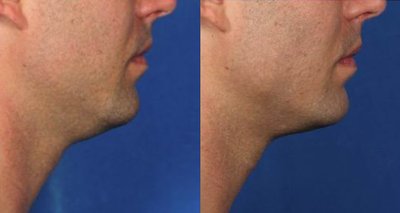 34 year old male before and after 5 Kybella injections
Who may perform Kybella injections?
Kybella should be injected by a professional injector who understands the anatomy under the chin to minimize the risk of injury to nerves and veins in this area. The injection team at Naficy Plastic Surgery is the #1 clinic in the pacific northwest for cosmetic injection and our injection team has over 50 years of combined experience with injections. As a testament to our expertise in cosmetic injections, Naficy Plastic Surgery has been chosen as a national training site for Kybella injection.
Can Kybella be used in other areas of the body?
Presently, Kybella is FDA-approved to be used only in the submental area directly below the chin. Studies are under way to assess the efficacy and safety of Kybella in other regions such as the belly and thighs.
How much does Kybella cost?
The cost of each Kybella treatment depends on the size of the fatty area being treated. On average, the price of each Kybella treatment session will range between $600 and $1100, depending on the size of the fatty area being treated. Multiple treatment sessions may be required to achieve results equivalent to neck liposuction. Our clinic has been chosen to be among the first clinics in the world to offer Kybella and we are a national research site and training center for Kybella.
Contact Us
If you are interested in Kybella or other rejuvenation procedures offered by Naficy Plastic Surgery & Rejuvenation Center please contact us for a no charge consultation. You will find our staff to be knowledgeable, professional, accommodating, and honest.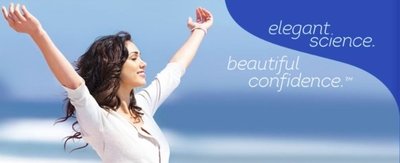 Patient Reviews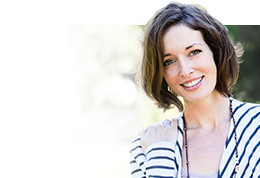 View »